Experience
Our administration has over 60 years combined in the military, law enforcement, investigation and private security sectors. Ongoing training and continuing education makes sure that our agents and officers are well versed in the latest techniques.

Development
Assembling a security team takes thorough planning and research. Our team of security consultants will customize a security detail that is as unique and specialized as your needs. Whether its an investigation, personal protection detail or event security, we can cover all of your requests when it comes to developing a security detail that fits your situation.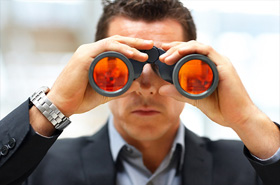 Ability
We have the extensive resources available to make sure that your security needs are met. With our agents, officers and partners around the world, we have the ability to secure, investigate and protect virtually anywhere.

Why Choose Us
A
We believe that CMG Pro Security can effectively provide your security needs, including executive protection, investigations, complete property surveillance and special event staffing support. CMG Pro Security is a leading service of its' kind in Central Florida and New York City, and offers competitive rates for clientele, business owners, homeowner groups and event coordinators looking for peace of mind. Our trained security officers know what it takes to make sure that you and your property are safe.
B
CMG Pro Security is dedicated to supporting our community and clients by providing efficient and effective security solutions. We will do this by offering these services as an honorable and respectable company that is recognized for its innovative security solutions.
C
To make CMG Pro Security a leader in the security industry by offering flawless planning and execution of detailed security services as well as innovative solutions for the safety and protection of the properties and assets of our clients.
Our Partners
Law Enforcement and Security News