Executive Protection

CMG Personal Protection provides extensive, state-of-the-art, executive protection services. Our security umbrella, available to both business and personal travelers, is always customized to meet individual and corporate-wide needs.
Our executive security credentials and capabilities are unparalleled, featuring:
Worldwide Executive Protection with Agents and Chauffeurs available
VIP Protection
Experience protecting high-profile celebrities, political figures and high net-worth individuals
Highly-trained personal protection specialists who have served with the United States Army, the United States Marine Corp, the U.S. Drug Enforcement Agency and U.S. Air Force SERE Team
Specialized vehicles
Latest intelligence reports on political and criminal activities anywhere in the world, no matter your destination
Total professionalism, confidentiality and reliability
Security systems, planning and design
Crisis management and disaster recovery
Event and facilities security, planning and management
Developing security protocols and procedures
Security and criminal investigations
Comprehensive background checks
Our Team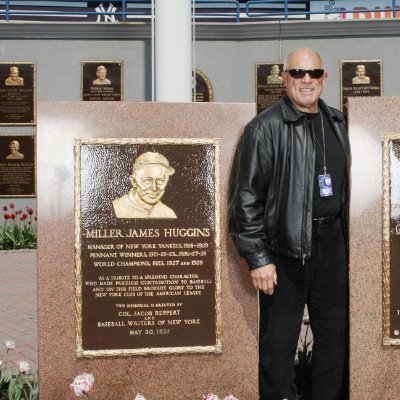 For over a decade, Jerry C. Laveroni had worked as Director of Team Security for the New York Yankees overseeing all security, operations, media, and special events for the team and stadium. Initially appointed by George Steinbrenner he was the first to hold such a position.
During his tenure with the New York Yankees, Laveroni was the liaison between the principals of the organization, players, team management and support staff. He had interface with all aspects in the highest level of sports.  Laveroni's experience during the Five World Championships and Divisions Titles was invaluable to both the players and organization.  He also orchestrated all the operational and media coordination for all New York Yankee promotional events while still managing all hotel and travel logistics for the team, support staff, principals and their families.  Laveroni created business manuals, training programs and operational procedures for the organization.
Laveroni became in invaluable resource based on his years of experience, and networking with all levels of government on behalf of the players, team support personal and sports agents.  He navigated and assisted new players as well as the veterans and their families in educating, coaching and mentoring them through the media and social settings.
Post September 11th, 2001 Laveroni was instrumental in organizing a team of security experts and law enforcement professionals to create Policy and Procedures for Traveling Professional Teams.  This procedure manual outlined the fundamentals of how to partner with local and federal government officials to insure the safety of the team players, managers, and support staff while on the road.  Many elements of this manual were adopted and remain in effect today by Major League Baseball.
Laveroni has attended and is certified in counter terrorism school by NYPD and Homeland Security after 9/11 as well as trained in diplomatic protection.  He is highly trained and certified by DEA on visual profiling.  Laveroni continued to work closely with the United States Secret Service on Computer Forensics on all the latest technology.
In 2009, due to his extensive background, knowledge and connections within the many areas of law enforcement, Laveroni was promoted to oversee all operational logistic and procedures for the closing of the old stadium and the opening and operating for the new stadium.
During the early 1970's, Laveroni was introduced to the world of baseball when Walter O'Malley, then the owner of the Los Angeles Dodgers solicited his talents to handle an internal investigation for the organization.  Since hired while still an acting United States Federal Agent Laveroni remained under cover.  He reported directly to Mr. O'Malley and The Department of Justice.
Laveroni held numerous positions in the private sector during his career.  As a contractor he was hired to pursue and maintain sound working relationship with the Philippine Government during the 14 years of President Marco's dictatorship.  Laveroni became a part of an undercover Agriculture Training Program. He worked closely with American contacts while developing a sound relationship with the Secretary of Interior, Conrad Estrella.  This project was extremely valuable to the American Embassy in Manila.  During his tenure in Manila Laveroni met many leaders in American Industry who were conducting business in Manila.
In 1989, Laveroni exited the contractor service and pursued two significant positions in the private sector.  This was accomplished by reengaging with private industry leaders he had interfaced in Manila. Rockwell International, a major Military Contractor who hired Laveroni as their National Distribution Manager setting up tactical and strategic partners throughout North America.  In 1993, Laveroni was hired by IBM as National Distribution Manager to move their semi-conductor division into the private sector.   Designing and developing a distribution model, expedited IBM's entry into the private sector. Laveroni was able to sign two of the largest electronic distributors in North America under long term franchise agreements.
Laveroni began his law enforcement career with the Los Angeles Sheiff's Department as a Deputy Sheriff assigned to the West Hollywood Division.   He was pursued by the Department of Justice to join justice departments emerging agencies BNDD/DEA after graduating top of his class.  After graduation number one in his class from the United States Justice Department Academy he was assigned to the Los Angeles' field office as a Federal DEA Agent.  In the early 1970's Laveroni was hand selected for a top secret presidential federal task force, controlled exclusively by the Executive Branch enforcing all federal jurisdictions.  Agent Laveroni was solicited to participate in an exclusive mission created by former President Richard M. Nixon.
Born and raised in Southern California, he began his career as a stunt man and actor. Laveroni is best known for his role in the 1960's TV series Wild, Wild West while attending college.  He holds a Bachelor's degree in Sociology and Criminology from the University of California North Ridge. For the past 25 years Mr. Laveroni resides in New York City with his family.
Van Brinson joins CM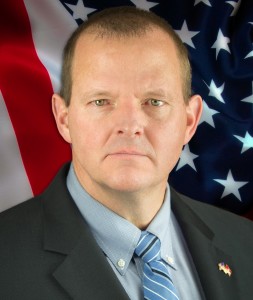 G Pro Security after career in the US Marine Corps.   During his time in the Marine Corps he participated in Humanitarian Assistance operations in East Timor, Operation Determined Response recovering the crew of the USS Cole in Yemen, supporting the no-fly zones around Kuwait, Operation Enduring Freedom and Operation Iraqi Freedom. After his time in Iraq, Van was selected for duty with the Presidential Helicopter Squadron, HMX-1.  At HMX-1 Van served as the Facility Manager for a Level III secure facility and was then selected for duty as a White House Liaison Officer (WHLO).  As a WHLO he traveled in advance of the squadron and coordinated and established local guidelines, negotiated airspace requirements, coordinated with foreign air defenses and ensured seamless integration of these plans with the United States Secret Service, State Department Officials, state and local police in direct support of Presidential transportation both in the continental United States and abroad.  He also was responsible for advance preparation and logistics for squadron trips to include transportation requirements and force protection measures in support of Presidential visits.
Travel Security
International organizations and companies have assets and employees across the globe. We prepare and plan ahead to make sure that your travel is safe, secure and on time.
Frequent travelers face diverse security and safety challenges in unfamiliar environments, including:
Locating and activating reliable local emergency responders across the globe
Communications with multiple centers for different emergencies
Monitoring traveling employees both during routine and crisis
Traveling with assurance and confidence in foreign environment
CMG Pro Security Personal Protection takes holistic approach to travel management and security, covering all the related aspects in routine and emergencies.
The comprehensive services for global travelers include:
Intelligence packages tailored according to specific travel plans and needs
Global Locator App on your smart phone or separate hand held device (GPS/GPRS)
24/7  Command Center, manned by professional Risk Consultants, if there is a problem, we are there to take care of you
Access to our network of global emergency response teams for:
Evacuation and Medical assistance
Executive Protection
Secure Transportation
Local Assistance/Global Response Network
Personal Assistants/Concierge services
Travel accommodations
Whatever your security and/or protection needs, CMG Pro Security Personal Protection is ready and waiting to serve you. It is just one more reason why we are The New Standard In Executive Travel and Protection.